2020 | Dir. Jóhann Jóhannsson | 70 minutes
Reviewed by Skye Thorleifson
Humans have yet to evolve beyond our oldest fear – the fear of the end. Not just the fear of death, but of annihilation. It is our basest desire to carry on as individuals and as a species. When faced with forces that seem beyond our control, we can easily be overwhelmed by our inevitable doom. This existential fear has become all too familiar during the last decade, as people continue to grapple with political and social unrest, the climate crisis, and the continuously evolving pandemic.
Based on the ground-breaking 1930 novel by Olaf Stapledon, Last and First Men is only the latest science fiction film to grapple with this dread. It follows in the wake of films that echo Stapledon's work, such as Christopher Nolan's Interstellar and Denis Villeneuve's Arrival. This film's exploration of such a crisis, however, is even more subdued than Nolan or Villeneuve's already contemplative works. As the sole directorial feature from the late Icelandic composer Jóhann Jóhannsson – who also wrote the music for Arrival – Last and First Men refuses to overwhelm the audience with scientific theory, instead of lulling them into its eerie, meditative world, opening them up to exploring those feelings internally.
The grainy, black-and-white imagery creates the backdrop for a message sent to present-day humans from two billion years in the future. The message comes from our descendants, the unrecognizable 18th species evolved from humans, a species so advanced that they possess the power of a unified mind to explore humanity's collective memory. Yet, they call to us now to warn us of their impending extinction. What impression that discovery leaves on us is entirely our own, although the 18th themselves may find more to understand because of their discovery than we in our time can truly comprehend.
Last and First Men is in the tradition of Godfrey Reggio's Koyaanisqatsi, a cinematic poem exploring themes beyond word and emphasizing the audience's emotional interaction with its imagery and music. The score, co-composed by Jóhannsson and Yair Elazar Glotman and featuring vocals and cello performed by Oscar-winner Hildur Guðnadóttir, produces a droning, haunting effect, subtly providing an abstract impression of the culture and philosophical ideas of the 18th. Unlike Reggio, Jóhannsson retains Stapledon's words through occasional narration by the befittingly otherworldly Tilda Swinton. Each scripted section is perfectly timed with the music, never letting one overtake the other. This film could just as easily have been an album, but that's where the cinematic part of this poem comes into play.
Shot throughout the Balkan Peninsula, the film utilizes the unusual memorial sculptures dotting the landscape to represent the futuristic architecture of the 18th. Sturla Brandth Grøvlen's cinematography weaves carefully through these monuments in long, uncut shots, recalling images from Kubrick and Andrei Tarkovsky. The effect could be that of ghosts wandering through ancient ruins. More likely, it's the final documentations made by the 18th of their last days and accomplishments, as confusing, elegant and brutal as they can be all at once, just as human history itself is.
Pointlessness is a feeling most filmmakers refrain from dramatizing. It's a feeling most filmgoers – really, most people – don't wish to linger on. We fear being irrelevant in the greater scheme of things. Jóhannsson's film, however, offers a challenge to that feeling, a challenge for us to look at ourselves and ask what the feeling of pointlessness evolves into both immediately and in the long term. In 70 minutes, we sense the changes the 18th experience over thousands of years. We learn what resonates most with us, and we come to understand what their collective – and our individual – impression of our inevitable fate is, but only if, as Swinton's narration puts it, we listen patiently.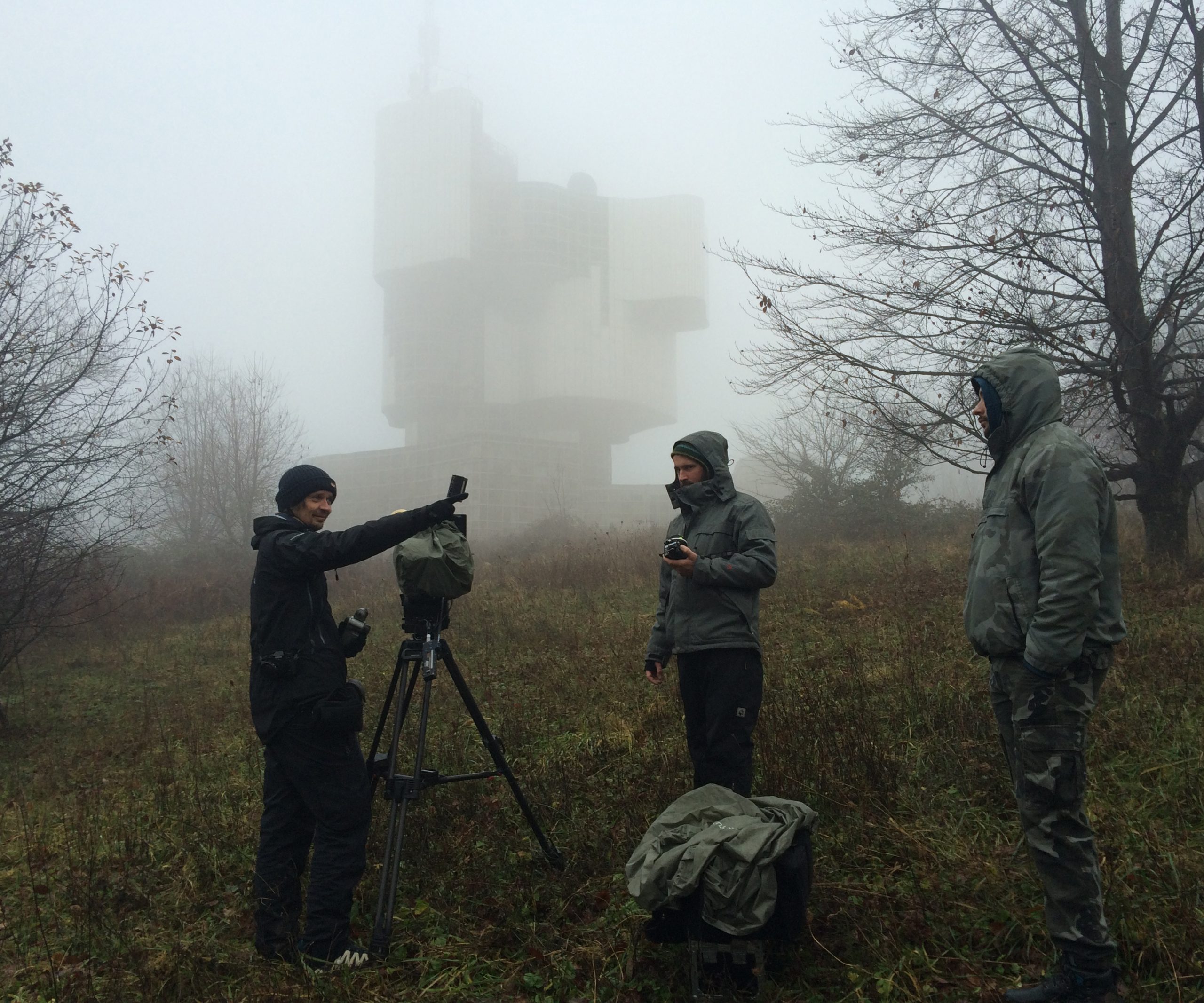 Last and First Men begs to be experienced multiple times, perhaps at different times in one's life. To experience the lives of the 18th is to see where we are spiritually and consciously in our own history, both as single entities and as a community. These cosmic themes are rarely presented so effectively in cinema, and visualizing them didn't even require CGI. Finally, as a posthumous testament to one of Iceland's iconic artists, the sound and visuals overflow with a lasting sense of Jóhannsson as someone willing to delve into the human soul at its most turbulent and distraught. See Last and First Men on the largest available screen. In all its tense and sincere lyrical movements, there will be something to overwhelm you internally, and that is an experience I cannot recommend enough.
Last and First Men will screen on GFF On Demand as part of the Northern Lights Film Series from Monday, July 19 to Sunday, July 25.